The Toyota Camry has been known, for a long time now, as one of the most dependable mid-sized sedans the market has to offer. Edwardsville and Highland drivers looking for a comfortable interior? They turn to the Camry. St. Louis drivers looking for great features? They turn to the Camry. Drivers all over the place who want a smooth ride and a great experience. They turn to the Camry too?
Now, thanks to the Camry TRD, drivers can also turn to the Toyota Camry for high performance too.

​
What Does the Toyota Camry TRD Bring to the Table?
A product of Toyota's Racing Development team, the Toyota Camry TRD is a new take on the mid-sized sedan that combines the dependability of this popular car with an athletic standard of driving.
How does it do this? The Camry TRD employs a range of tweaks and upgrades. Some of these are small: stiffer springs and larger anti-roll bars.
Other improvements are more significant. The Toyota Camry TRD employs a powerful 3.5-liter V6. This robust engine option can dish out up to 301 horsepower. That will get you from zero to sixty miles per hour in less than six seconds. We don't know about you, but that sounds exciting.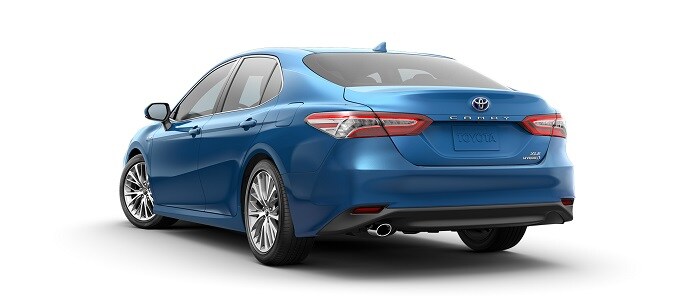 ​
Contact the Sales Team at Newbold Toyota to Learn More
Would you like to know more about the Toyota Camry TRD? Maybe you're just interested in learning what the Toyota Camry has to offer. Whatever your vehicle needs might be, get in touch with the sales team at Newbold Toyota. The team at our location in O'Fallon, IL can tell you everything you need to know. We'd love to show you more of our new Toyota inventory.