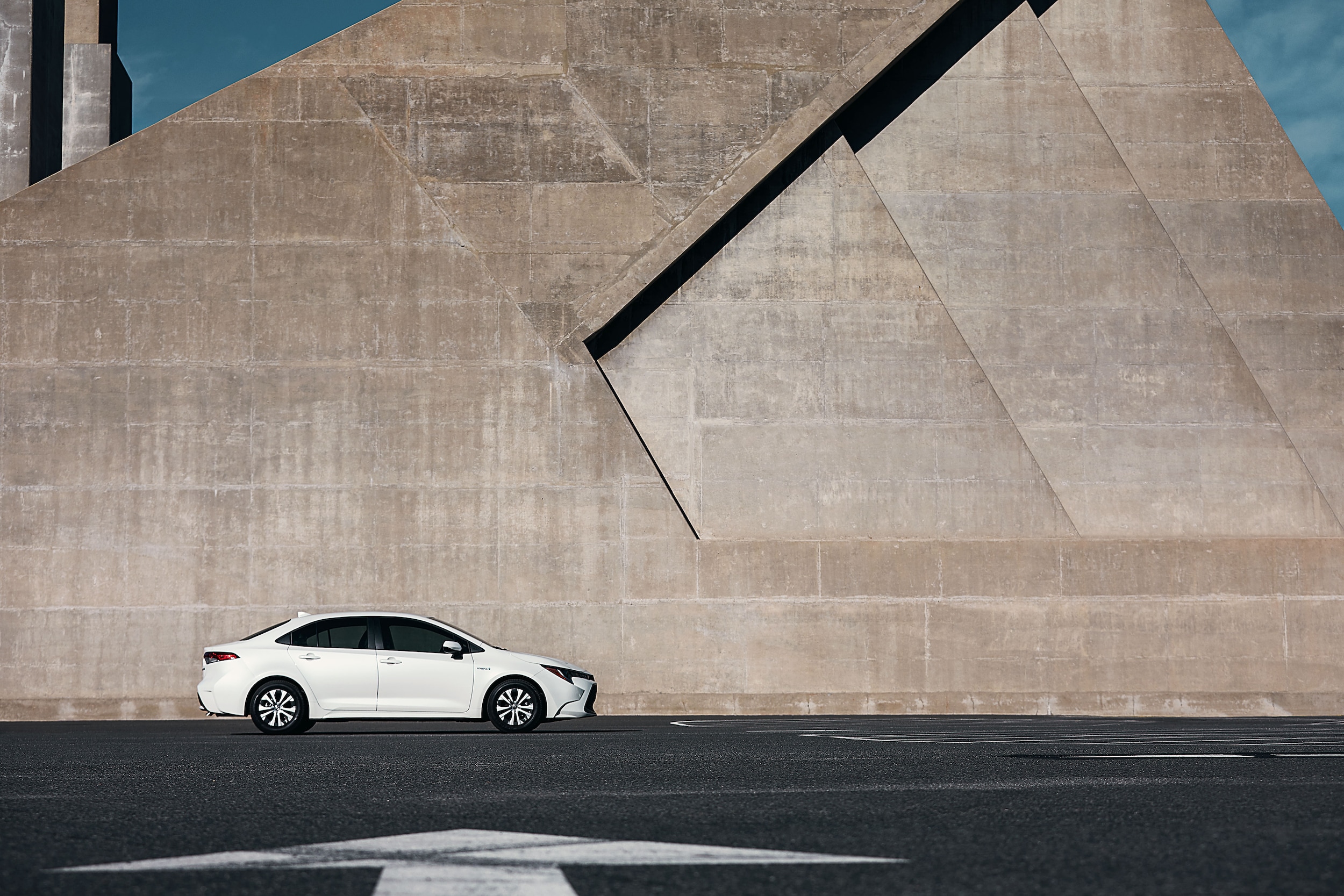 ?The 2020 Toyota Corolla is the start of a new generation of the much-loved compact car, and it provides even more features and aspects for drivers to enjoy. We have an incredible inventory of new Toyota Corolla offers Near Shiloh, IL, and we know first-hand that many car shoppers have lots of questions about 2020 Corolla changes! Want to learn details of the new compact car? You can easily do so by reading below where we've provided highlights of our new Toyota Corolla models in O'Fallon, IL!
2020 Toyota Corolla Sedan Near Edwardsville
The 2020 Toyota Corolla sedan rides on Toyota's New Global Architecture platform, which makes the compact sedan even more nimble and comfortable in any setting. Along with that, it provides brilliant technologies, such as Toyota Safety Sense 2.0 and Apple CarPlay, standard while having an even sleeker outside and a roomier interior. In short, the 2020 Corolla sedan near Highland is better than ever in every regard!
2020 Toyota Corolla Hybrid Near St. Louis
The Corolla is famous for its efficiency and value, which are both aspects that the all-new 2020 Corolla Hybrid improves upon. This efficient compact comes in the sedan body style and shares all those wonderful features we mentioned above, but it has a 1.8-liter hybrid powertrain helping the Toyota Corolla get up to 52 mpg combined! If you're looking for more fuel savings, the new Corolla Hybrid is for you.
2019 Toyota Corolla Hatchback
Finally, we still have several 2019 Toyota Corolla hatchback models at our O'Fallon Toyota dealership, and this model was actually the first of the Corolla's new generation. It also rides on Toyota's new platform while coming standard with the same driver-assist safety features and other helpful technologies of the 2020 sedan. Plus, its more functional cabin is ideal for when you need to fit more items in for your trips and adventures!/
So, which of these new Toyota Corolla offers near Belleville, IL suits your needs best? Is it the ultra-efficient Corolla Hybrid? The functional Corolla hatchback? Or, the classic Toyota Corolla sedan? Whichever one it is, be sure to reach out to our dealership if you're looking for more info on the 2020 Toyota Corolla!