Oil Change Service near St. Louis, MO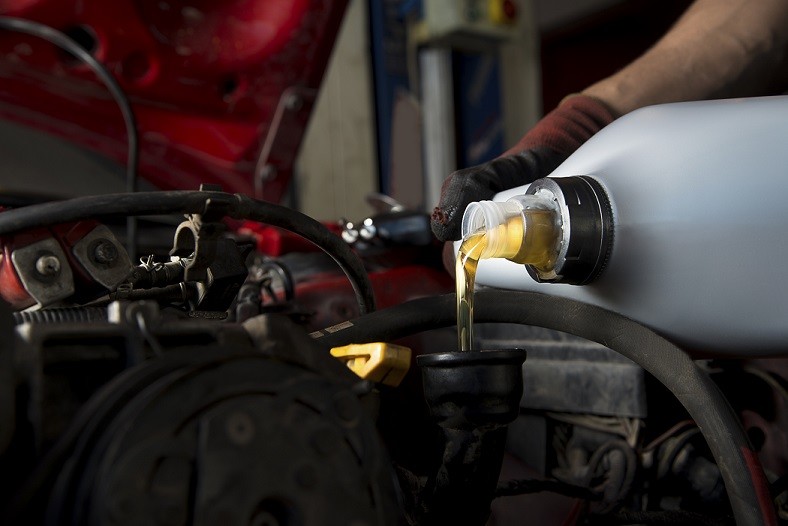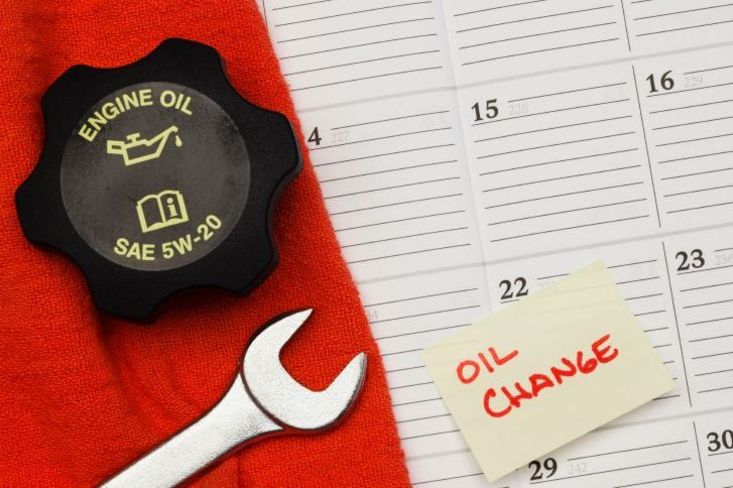 It is important to maintain your vehicle to keep it running smoothly and effectively. To receive a qualified and efficient oil change service, look no further than Newbold Toyota, situated near St. Louis, MO. Our Toyota-trained technicians will perform an oil change, so that you can keep your car in shape.
The oil in your engine is what keeps your car running efficiently. If you wait too long to take your car in for an oil change, your engine's mechanisms will rub up against one another, causing long-term damage to your vehicle. To stop this from occurring, all you have to do is come in for an oil change every three to five months. Newbold Toyota's certified technicians are more than happy to look at your vehicle and recommend the proper solution when you visit us at a time that is convenient for you.
Keep in mind the road and environmental conditions you experience, as these will affect how often it is necessary to take your car in for an oil change. If you live in an area like St. Louis, where there are ever-changing weather conditions, you might consider getting an oil change more often. It is also essential to know that if you have an older vehicle, or drive a great deal, you will need to take your car in for an oil change more regularly. When you come to see us, you will not have to worry, as we will take care of your vehicle and perform your car's oil change efficiently.
Here at Newbold Toyota, we use Genuine Toyota Motor Oil. This type of oil is the perfect fit for your Toyota vehicle and was formulated specifically for your performance on the road. Genuine Toyota Motor Oil helps protect your vehicle from foaming and fights against any corrosion. It also maintains the correct application of oil on your car's cylinder walls.
So, it is time to stop by today to get your vehicle a top-notch oil change service near St. Louis, MO, here at Newbold Toyota! Our staff is at your service at a time that works for you and our assistance is offered six days a week. You can either call us at 618-628-7000 or schedule an appointment on our website.
Toyota Service Hours
618-628-7000
| | |
| --- | --- |
| Monday | 7:30 am - 6:00 pm |
| Tuesday | 7:30 am - 6:00 pm |
| Wednesday | 7:30 am - 6:00 pm |
| Thursday | 7:30 am - 6:00 pm |
| Friday | 7:30 am - 6:00 pm |
| Saturday | 8:00 am - 4:30 pm |
| Sunday | Closed |
Testimonials
Knowledgeable and Helpful
October 29, 2015
Above and Beyond Service
October 21, 2015
Simple Satisfaction
October 15, 2015
Easy and Simple
October 13, 2015
They CARE!!!
October 12, 2015
Great Buying Experience!!
September 16, 2015
Customer Testimonial
September 16, 2015
Best of the Best!
August 29, 2015
Awesome First Experience!
August 24, 2015
Positive Experience!
August 10, 2015
A Job Well Done!
July 28, 2015
New Truck Purchase
July 23, 2015
Easy Breezy Buying Experience!
July 22, 2015
Paula was Awesome!
June 22, 2015
Met my requests without the Haggling!
June 22, 2015
Read More